Are you looking forward to buying an Artichouse log home but would like to see one before the purchase? We have gathered a list of bed & breakfast, self-catering log homes and other public log houses to this page. We hope you enjoy your visit in an Artichouse!
The United Kingdom
Big Sky Lodges -
Muir of Ord

, Scotland

A number of various lodges, for example the Eagle Lodge (Kaamos 128) are available for your holiday. The Big Sky Lodges are a collection of award winning, beautiful Scandinavian Lodges set in stunning landscape in the Scottish Highlands. These cabins are self-catering and represent the traditional log cabin style.

Our Scottish distributor, Mountain Lodge Homes, are the owners of these self catering log cabins and the Big Sky Lodge is their headquarter. For all our Scottish customers and customers building to Scotland - this place is a must to visit before a purchase.

More information:
Tunturi 214 "The Log Ness" - Foyers, South Loch Ness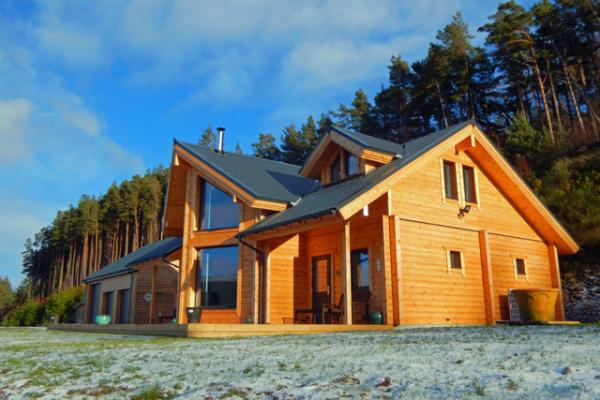 This impressive, modified Tunturi 214 was built to Scotland in 2017. Bright log walls on the outside and white plastered walls on the inside create a beautiful contrast between the traditional and modern. The large bay windows allow a spectacular view over the Loch Ness.
More information: The Log Ness
Rivercatcher luxury log cabins - Llandrillo ,North Wales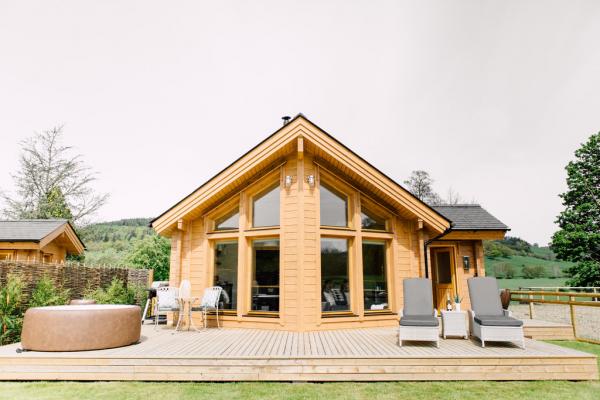 These modern log cabins were built to North Wales in 2017. There are a total of four cabins, each decorated in a bespoke fashion will definitely impress anyone interested in the Artichouse Tunturi style buildings.
More information: Rivercatcher luxury log cabins
Tunturi 110, Sylen Lakes Lodges - Llanelli, South Wales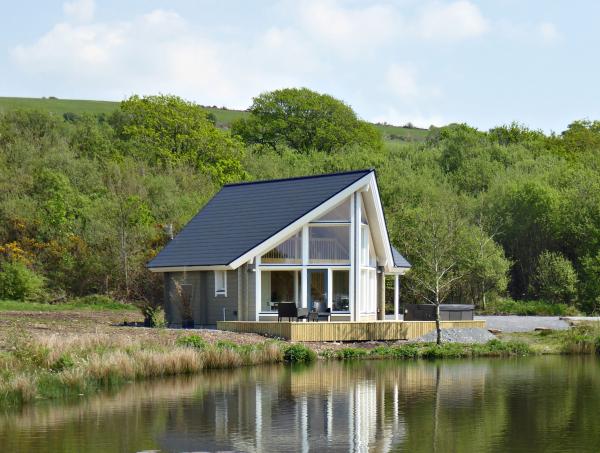 Overlooking a private lake, this stunning lodge contains luxury accommodation where couples can stay for example on their wedding night. Beautifully designed, the lodge has two double bedrooms, modern shower room and stylish kitchen / lounge area. A hot tub on the decking, and stunning lakeside view, completes the experience.
More information: Sylen Lakes Lodges
Tunturi 110 Modified - Carharrack, Cornwall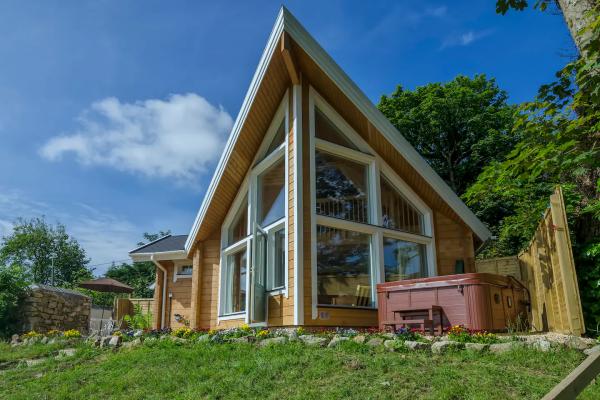 A stunning, three double-bedroom Artichouse Lodge, nestles into the side of Carn Marth Hill, a World Heritage Site. From the huge triple glazed Cathedral windows there are far reaching views across the rural landscape of mid-Cornwall.
The living room is flooded with light from the double height windows as is the mezzanine double bedroom. The wood burning stove creates a cosy atmosphere in the evenings or for winter visits. You will enjoy the hot tub looking out over the rural landscape. The property is well equipped for 6 people to enjoy a very comfortable stay.
More information: Stunning Scandinavian Lodge
Stroud Cricket Club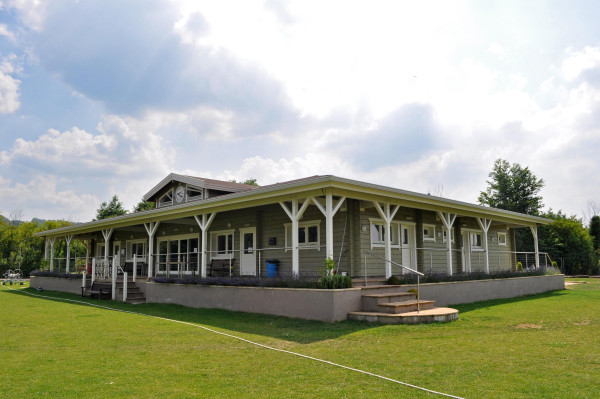 The Stroud Cricket Club Pavilion is a fabulous place to hold your next Birthday party, Christening, wedding or company social event.
The building has a total floor surface of 621m². In the 375m² ground floor there is a large club house room with a kitchen & bar. Also changing rooms with showers and a sauna are located in the ground floor.
The first floor has a 14m² score box and an 81m² room with sky lights.
We designed a club house for the Stroud Cricket Club activities; watching the game, changing gear and relaxing in the pub with a pint of quality beer. The club house was delivered in 2011. This sure is one of the most impressive cricket club houses in the United Kingdom!
More information:
Tunturi 227 - Artichouse and Alpacas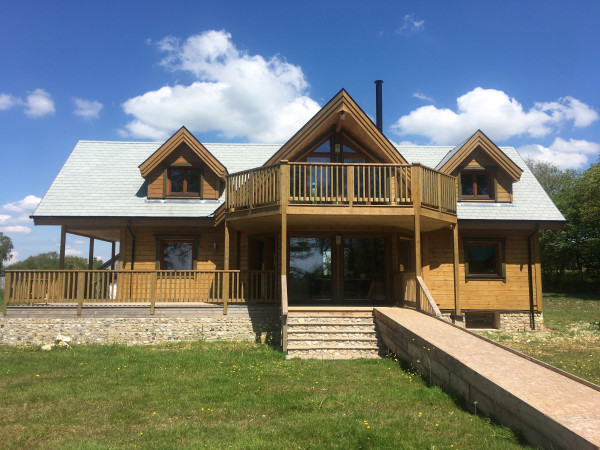 This Tunturi 227 was delivered to Devon after a thorough modifying of the standard design. Bedrooms and a full basement were added as the standard floor plan was completely altered to meet the requirements to be the family home and the office for their family business.
Alpaca trekking and alpacas for sale Devon – established UK alpaca breeders, based in the beautiful Roncombe Valley, East Devon, Bear House Alpacas breeds alpacas for sale as pets and quality breeding stock and provide stud services.
Birthday/hen/stag parties can be arranged and they can also bring alpacas to your wedding!
Alpaca yarns, alpaca socks, raw alpaca fibre are for sale on their on-line shop and at the farm. For friendly, helpful advice about buying/keeping alpacas or to book your alpaca trek, take a closer look for more information:
https://www.bearhousealpacas.co.uk/
The Forest Lake Lodge - Bideford, Devon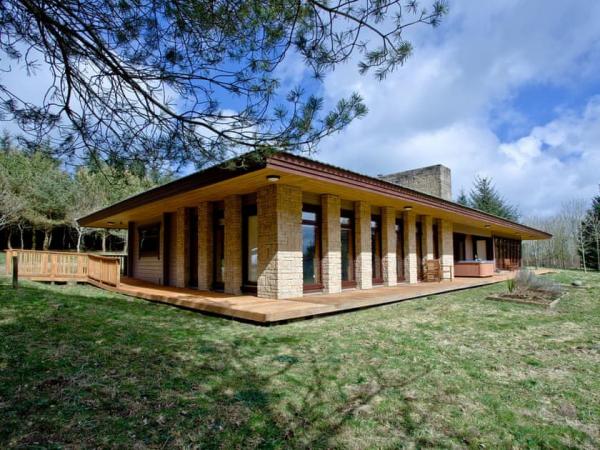 Located in the middle of a forest, this unique log home is partly clad with local stone. There are a total of five bedrooms and a spacious living room and kitchen in this single storey design.
More information: The Oak Lodge

More pictures on the Artichouse website: Hartland log home
Tunturi 139, Lilypot Farm - Vale of Glamorgan, South Wales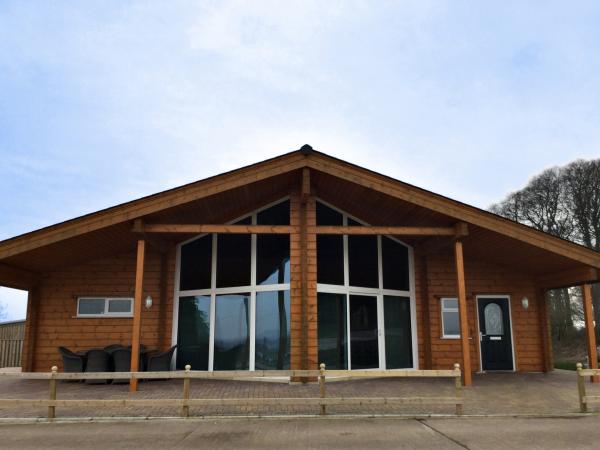 Nestled in the beautiful Vale Of Glamorgan, Lilypot is perfectly situated for exploring nearby Cardiff and the surrounding beaches, woodlands and more.
Due to the unique location of Lilypot Farm, you can enjoy incredible views that include the Brecon Beacons, Cardiff and across the Bristol Channel to Somerset and Dorset.
More information: The Lilypot Log cabins
Ireland
Riverhaven Self Catering Log cabins - Boyle, Co. Roscommon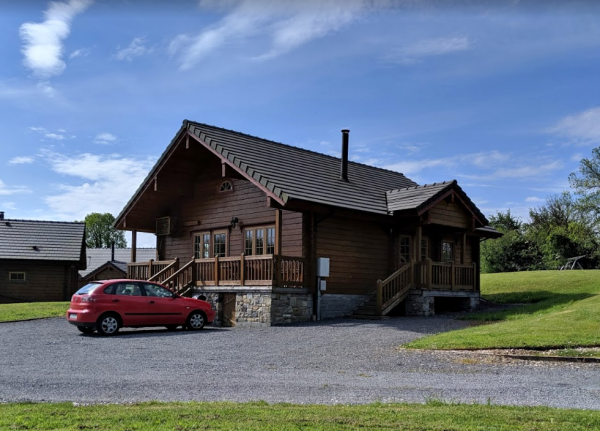 The Riverhaven log cabins are an eco-tourism development adjoining Lough Key, the Boyle River and Clarendon Lough. The self-catering accommodation consists of a group of Log houses made from Scandinavian Pine.
Activities that are available on site include:- a children's play area; barbeque and picnic facilities; fishing; boating; a mulch path walk through privately owned forest; idyllic river bank walk to local shop; as well as access to Kilteasheen archaeological site. Riverhaven is a family run business with personal attention to guests being of high importance. Pubs, shops and restaurants are located close-nearby. Riverhaven has three and four bedroomed houses, each with two rooms en-suite. All are wheelchair accessible, have wood burning stoves, heat pumps and all mod-cons.
More information: Riverhaven self-catering Log cabins
Ballyconnell Log Cabins - Co. Cavan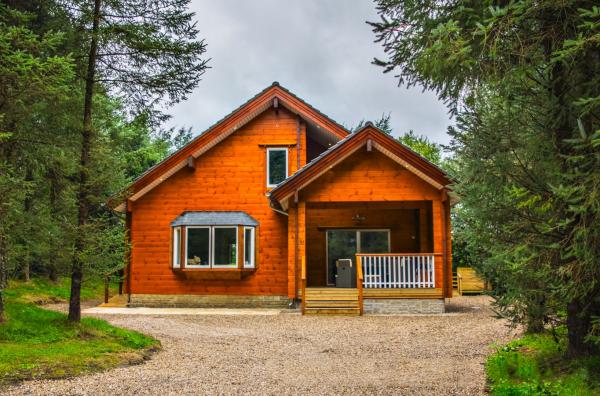 This contemporary cabin is situated in a tranquil forest setting close to the Woodford River on the Shannon-Erne waterway. The cabin is contemporary style and has a large open-plan living area. There is a wheelchair ramp for easier access and the main bathroom has been designed to accommodate people with disabilities.
The Woodford river and marina are close to the cabin and it is a perfect location for fishing and boating. The area is perfect for a relaxing break with safe roads suitable for walking and cycling and there are golf courses within a few miles.
More information: Ballyconnell Log Cabins
Video of the cabin: Ballyconnell Log Cabins on Youtube