The Log House System
Massive wooden logs, cross corners, rustic look. One could not mistake of the building technique when seeing a log house!
We have developed the Artichouse log home system since the 1980's and will provide you our state of the art technical solutions that are tested in the UK climate. For the Log house system we have two wall structures available for the UK.
Polar wood grows slowly and has a dense structure. Using polar pine or spruce as raw material for our log walls is a guarantee of high quality and durability. Our log wall constructions are energy efficient, ecological and durable. Artichouse log walls are also a builder's dream as the log house is fast to set up. Thanks to the qualities of the logs, the inside air in the residence remains healthy and constant all year round.
Artichouse log walls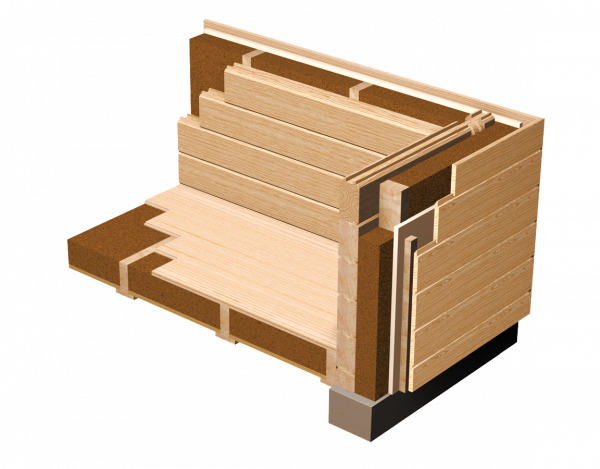 External Thermo-wall
Extra insulation outside the log frame makes it easy to meet the highest U-value requirements as the insulation layer can be widened easily. The internal log wall keeps the inside air quality and air moisture level optimal. With this wall structure, you will have a beautiful wooden atmosphere throughout the interior of the house.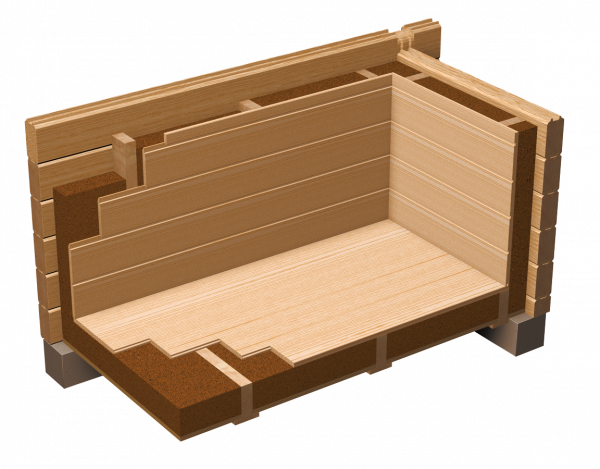 Thermo-wall inside
Extra insulation inside the log frame makes it easy to meet the required U-values for external walls in the UK. One of our most popular wall constructions when building in the United Kingdom. With this wall structure, you can have either plastered walls, or wooden panel clad walls.
Log profiles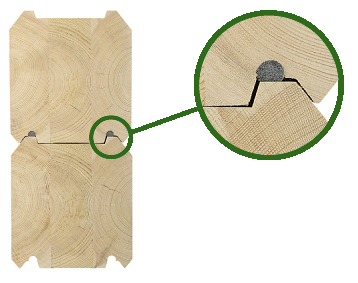 The Artichouse log profiles are a result of long product development. We are proud to introduce these log profiles with our latest addition, self expanding insulation strips.
This small but crucial improvement works in your benefit. The double sealant makes the wall even more airtight than in our last generation of logs.
Laminated Artic Logs
These log profiles are our trusted standard logs. Thicknesses 95mm and 135mm are suitable for log cabins without any insulation for walls, with an Artichouse thermo-wall they are a very good choice for a larger buildings as well. Most of our designs can be built with the 95x170 logs, but our standard log is the 135x170 which is suitable for the majority of our designs.
High-rise Laminated Artic Logs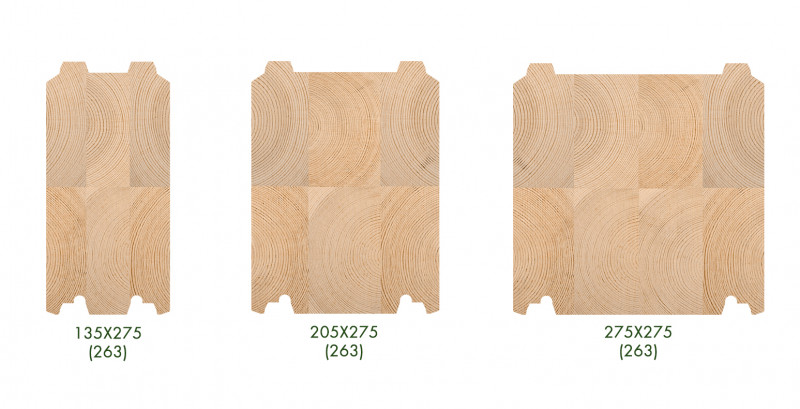 The high-rise log profiles are aesthetically more pleasing and can be used to create long spans and open areas in houses. If you are thinking about building with the 135x170 log, you should always consider upgrading to the 135x275 profile as the look of your house will be improved drastically.
Non-settling Artic Logs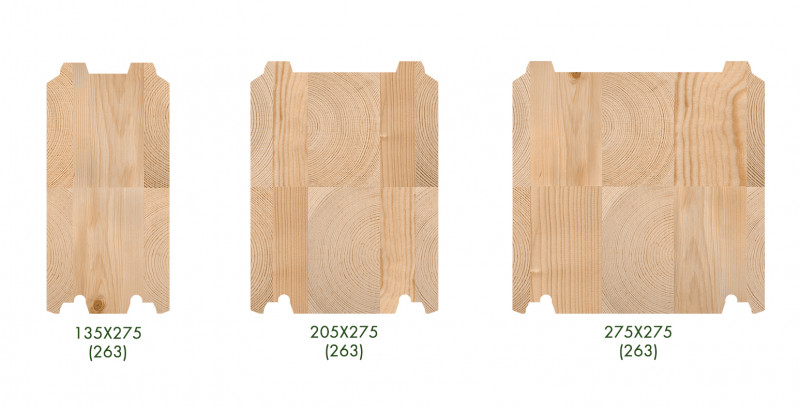 Our technically most developed log profiles are the non-settling logs. These log walls can be combined easily with other structural systems, creating completely new possibilities for log homes. With these logs, your home will not be a rustic cabin, but a modern piece of architecture.
Artichouse log corners
Corner joints are of vital importance in building log houses. The choice is great - but all the models on the market do not live up to their promises. We have tested the water and air tightness of our log corners with the Technical Research center of Finland and guarantee their performance and structural safety.