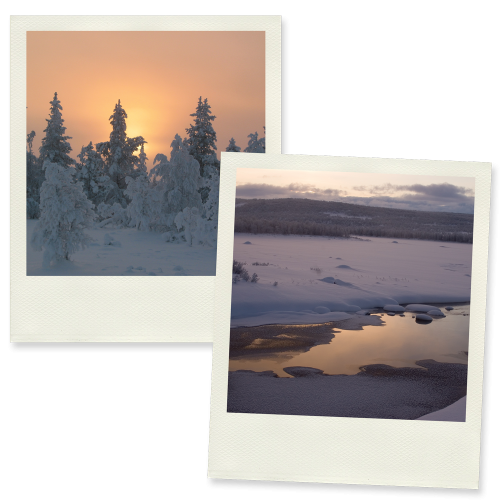 How it all began
The magic of Lapland and the call of the wilderness. The superiority of northern wood, having grown in an arctic environment, and utilizing it in log house building. With these ideas Artichouse was born in 1979. Strong northern wood convinced our customers and worked as the bearing notion in building holiday homes.
During the early years of our company, most of the cabins sold were built in Finland and export was only occasional. At the end of the 80s, Artichouse was one of Finland's best known log cabin manufacturers and our business was entirely focused around the exhibition area established near Ring III, a beltway in the Helsinki region.
From building log cabins to manufacturing log homes
As years went by, the focus of our business shifted. During the recession in Finland in the 90s, Artichouse invested in export and thanks to many international building projects, export became the company's primary source of income. Through these projects, we at Artichouse learned to design and manufacture not only cabins but also detached houses and larger office buildings.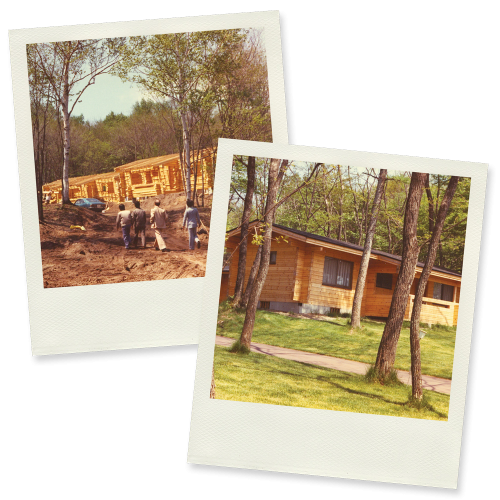 The demand for detached houses that use logs as raw material rose also in Finland. The sales in Europe provided vital experience and soon Artichouse manufactured log villas, detached houses and holiday villages around the world. New computer based design programs made individual planning and manufacturing of log houses much easier.
We were better able to take customers' wishes into consideration; designing and manufacturing detached houses made from logs became the most important part of the business of Artichouse in Finland.
A log house factory of our own and the first website
In 1997 Artichouse invested in its own factory in Sodankylä and the long-standing dream of being completely in charge of production finally came true.
In 1997, Artichouse also opened its first website. Being a pioneer in the log house business by going online, Artichouse was able to attract customers from all around the world. The list of countries where Artichouse exported kept on growing and experience on exporting to other EU countries and outside the EU kept accumulating.
A changing millennium and an ever expanding production volume
Work quality that is superior compared to the competition, and first class quality control have impressed customers on every continent.
The production systems have been updated to suit the customers requirements, which has led to changing the production facilities. With the newest production equipment we are able to produce even more flexible and individual structures.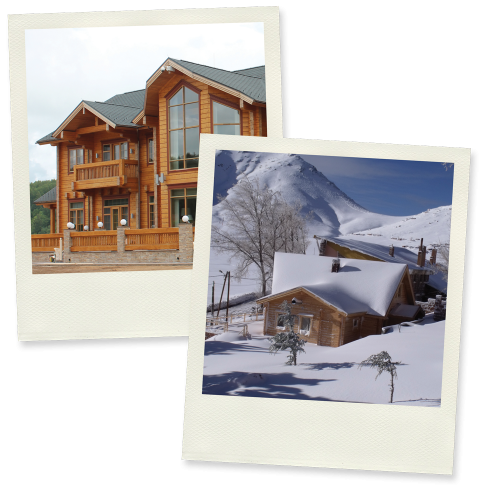 The past years of Artichouse and the future
A lot has happened over the past decade: The massive delivery of over a hundred trucks to Russia in 2009, exceeding the limit of forty export countries in 2012, Artichouse log houses built on every continent, new sales representatives around the world, ski resorts, holiday villages, golf centers and club buildings around the world. The list is long and we could give countless examples.
Finnish craftsmanship and a high quality product from Northern Finland still impress customers. We have realized that realizing customers' wishes has been the best course of action and will definitely continue to do so in the future. We believe that individual and ecological houses have demand in the future as well.
We also wish that we will be a part of building your home. Contact us, let us plan you a home together, a home where you and your family love to live in!
Best wishes, the entire staff of Artichouse