Safe, convenient, pleasing to look at. One could say these are the most important features of a staircase. Here are some examples of our standard stairs & balustrades.
Lacquered pine stairs - standard choice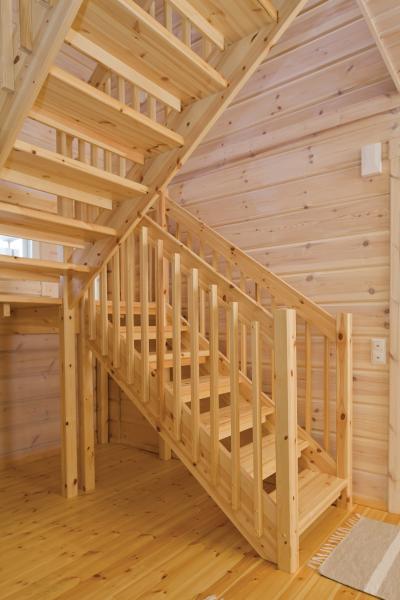 Lacquered/varnished pine stairs. Available with various surface treatments (stained, painted) and balustrade designs. Our most common stair design with the Log Home structural system as the pine matches with the internal doors, window frames and other details.
Stairs with glass railings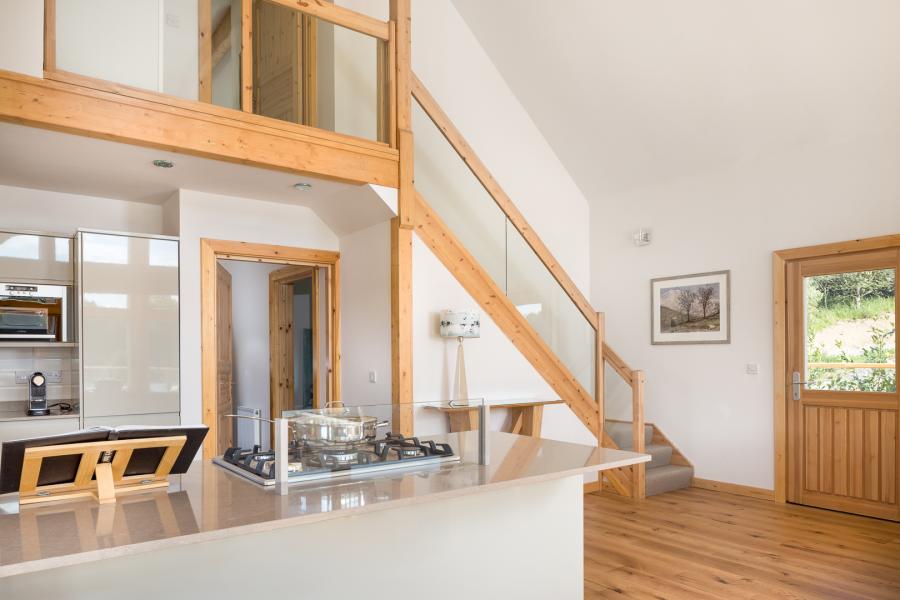 A staircase with glass railing gives a contemporary look to the interior of the house. In this design the glass is embedded inside the timber railings leaving no visible clamps. Matching railings and balustrades for first floor are available
White painted pine stairs, stained birch steps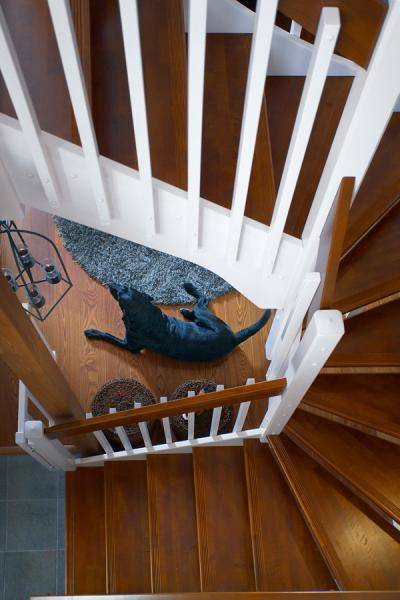 A beautiful combination of white painted wood & stained birch. Birch is commonly used in stained stairs as the knots are not as visible as in pine stairs.
Chrome spindles for stairs and balustrades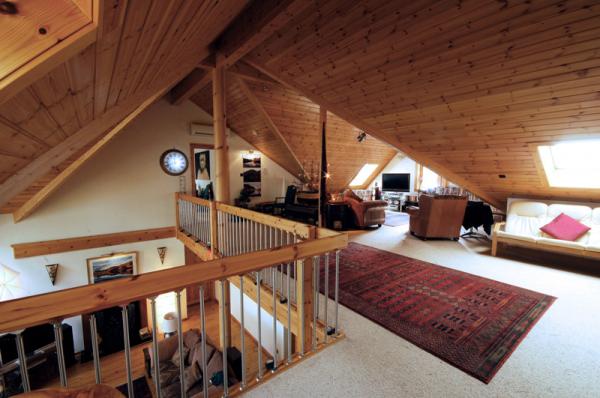 Chrome spindles have a distinctive look and they emphasize the wood around them. Chrome handrails are also available.
The stairs as a part of the interior design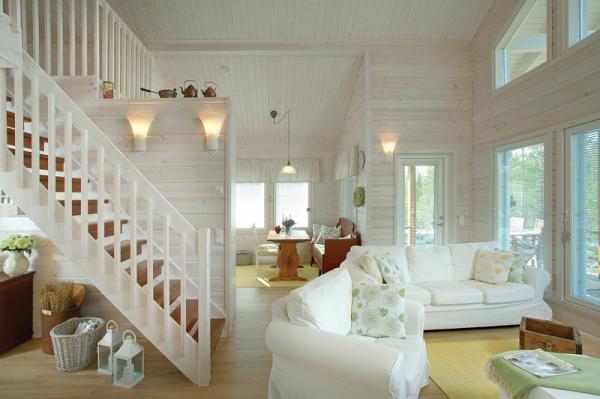 The white surfaces (yes, you can treat the logs and log panelling with translucent treatments) and white stairs blend nicely together. The closed steps make the stairs safer for children.